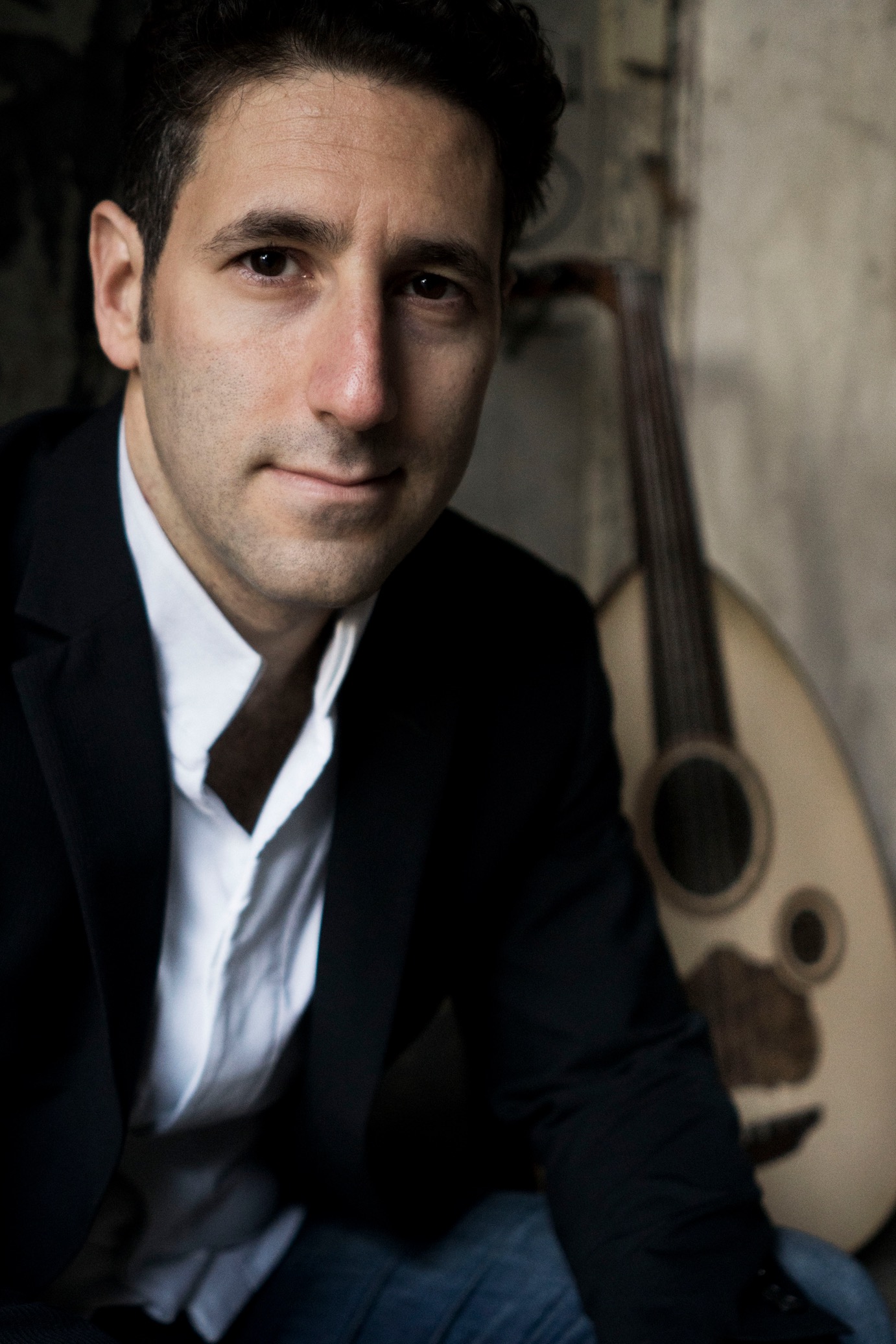 BIOGRAPHY
"Bustan's music moves and pulls the heart, at times bursting with longing whilst then reassembling itself anew in an european-elegant way. Its harmonies suddenly change from a campfire in the desert to Johann Sebastian Bach in the Thomaskirche - and back again. What is so impressive is with what ease the distances and differences are overcome, with what ease Bustans tunes unite what supposedly do not fit together." Jüdische Allgemeine

The Israeli composer, conductor, double bass and oud player Shaul Bustan was born in 1983 in a small kibbutz in the Negev desert, in southern Israel. He grew up between two worlds, as the child of a Persian mother and an Eastern European father. That not only shaped him personally, but also musically he is a traveler between cultures and genres. His tonal language tells of his origins as a studied composer of classical music as well as his virtuosity as a player of the oud, the oriental short-necked lute, on which he improvises effortlessly incorporating elements of jazz into his tonal language. In this way he creates highly original and yet very smooth listening experiences, which clearly bring the connection between Orient and Occident to life. Located between classical avant-garde, world music, jazz and free improvisation, Bustan's music creates a completely new world of sound, far from narrow genre boundaries.

Shaul graduated from the Jerusalem Academy of Music and Dance with a Masters Degree in Composition in 2009. He has written over 400 pieces throughout his career; from opera to chamber and orchestral music to music for film, theater and dance. Shaul has composed for several international orchestras, ensembles and soloists, including the Israel Philharmonic Orchestra, EOS Chamber Orchestra Cologne, Tiroler Ensemble für Neue Musik, Meitar Ensemble, as well as for the mandolinist Avi Avital, the Klezmer maestro Giora Feidman and for the Schleswig-Holstein Music Festival.

Since 2011, Shaul lives in Germany. In addition to his work as musical director and composer in various projects, he leads several choirs in Berlin and performs regularly with his trio all over Germany.
He has received several awards for his work, including Best music at the International Film Festival of Ahmednagar (India, 2021), 1st prize at the International Tapiola Choir Choral Composition Competition (Finland, 2020), Avni-Yaddor composition competition (Israel, 2008) and scholarships from the German Music Fund, the German Music Council, the Berlin Senate and the America-Israel Cultural Foundation.
Shaul Bustan (Oud and Composition) with EOS Chamber Orchestra Köln

Meschugge sind wir beide - Reading

Fitvibes - Glücksburg

20.8.22

Shaul Bustan Trio (The Flensburg trio) with Anja Kreuzer (Flute) und Finn Strothmann (Duoble Bass) - at 18:00
Kommunikationszentrum Mariaberg

7.10.22

"Mein Opa, dein Opa" - Reading

Bruggerhaus Bergkirchen

15.10.22

Meschugge sind wir beide - Reading
St. Johannis-Kirche, Flensburg

30.10.22

Ensemble Flensburg - "Frequent Travelers"
Subscribe to my newsletter
or just send me an email…
shaul (at) shaulbustan.com